Diving Records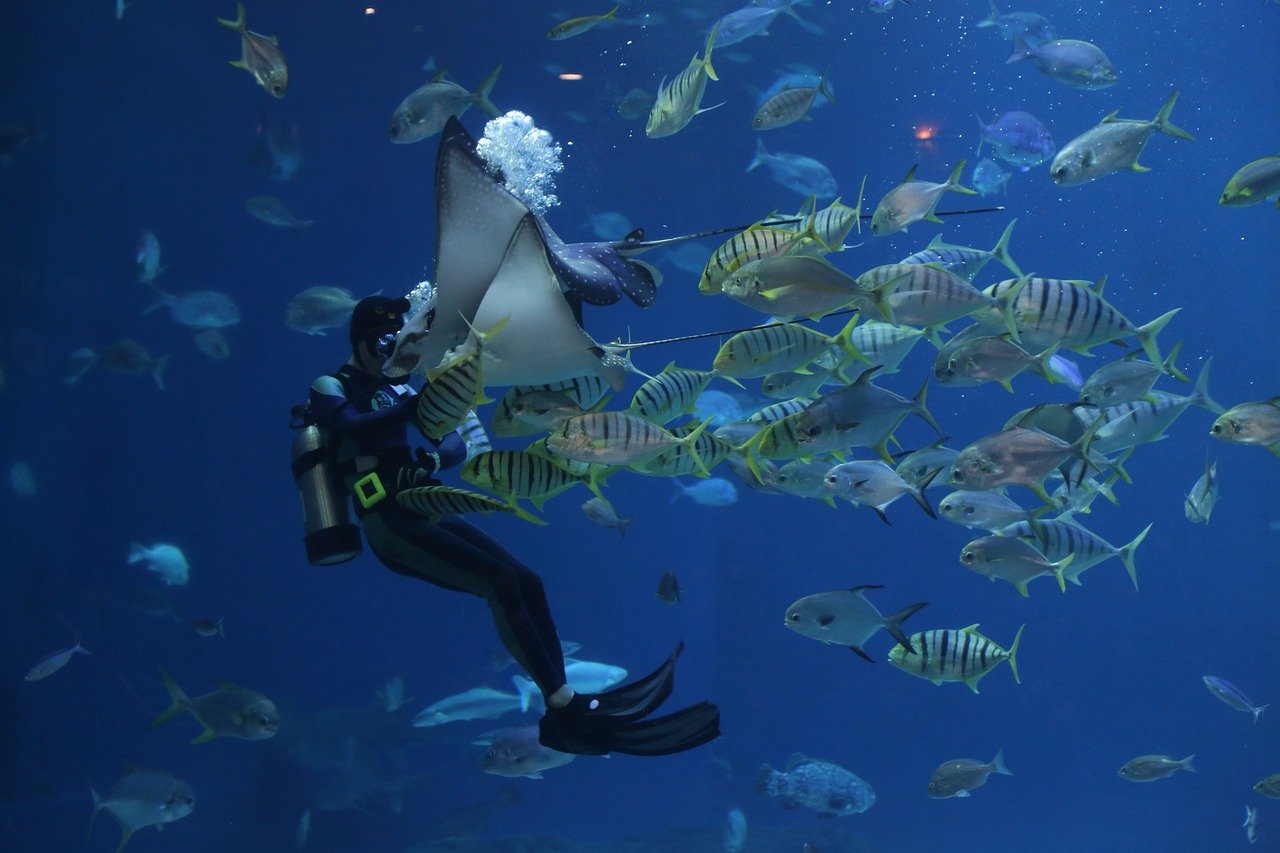 Until the 1970s, the diver was, in most cases, a person with marked characteristics of individualism, both from a psychological and a sporting point of view. The personality structure was more similar to that of the mountaineer, climber or paratrooper in the sense of athletes seeking to improve their abilities, to overcome their limits and seeking solitude, almost the ascetic condition.
The revolutionary technological innovations have profoundly changed scuba diving allowing practically all people – including the handicapped – to be able to make pleasant recreational dives. We must remember that diving is a sporting activity that confronts us with an environment that is not natural to us, to which the body must adapt itself, to an equipment that we must know how to tinker with, to the sea, which is an unpredictable element with which must be approached in the most prudent and respectful way possible, so that it does not turn into a bad experience. In this regard it would be better to take preventive measures to avoid unpleasant diving accidents.
Here are some diving Guinness World Records:
High diving – highest scored dive by Orlando Duque
In 2000, during the Cliff-Diving World Championships in Kaunolu, Hawaii, USA, Orlando Duque (Colombia) performed a double back sommersault with 4 twists from 24.40 m (80 ft). For this dive he earned a perfect 10 from all seven judges and scored 159.00 points.
Highest dive from a high diving board scored by Lazaro Schaller
The highest dive from a diving board is 58.8 m (192 ft 10 in) and was achieved by Lazaro "Laso" Schaller (Switzerland/Brazil) in Maggia, Ticino, Switzerland, on 4 August, 2015.
Lazaro Schaller had to train for months to prepare for this record.
Deepest scuba dive scored by Verna Van Schaik
Verna van Schaik (South Africa) dived to a depth of 221 m (725 ft) in the Boesmansgat cave in South Africa's Northern Cape province on 25 October 2004. The dive lasted 5 hr 34 mins, of which only 12 minutes were spent descending.
Deepest underground dive into water scored by Constantin Popovici
The deepest water under the earth's surface into which a dive has been performed is 120 m (393 ft), achieved by Rhiannan Iffland (Australia) and Constantin Popovici (Romania) who dived from a 20 m platform into an underground lake in the Salina Turda salt mine in Romania, on 14 October 2020.
The salt concentration of the water in the mine makes it around 17% more dense than seawater, meaning the divers decelerated from 85 km/h to 0 in almost twice the usual speed. While most dives will descend to around 5 m below the surface, these dives only reached 2.5 m.
The Turda mine is one of the oldest salt mines in the world. After ceasing salt mining operations in 1932, the location is now one of Romani's most popular tourist destinations with a reported 700,000 annual visitors.
Deepest dive by a bird, flying
The deepest underwater dive by a flying bird is 210 m (690 ft) by a Brünnich's guillemot or thick-billed murre (Uria lomvia) with a maximum speed of descent of around 2 m (6 ft 6 in) a second. Auks in general are excellent swimmers and recent technology has made tracking the depth of their dives much easier.
Devices have shown that murres make up to 20 consecutive dives staying at the surface for less than a minute between each dive. Some murres have recorded dives of up to three minutes with only a brief pause at the surface, prey is swallowed underwater to avoid having to return to the surface.
Youngest person to dive to the Titanic scored by Sebastian Harris
The youngest person to dive to the Titanic is Sebastian Harris (b. 19 September 1991, USA) who at the age of 13 years and 319 days dove to the wreck aboard the Russian submersible Mir 2 on 4 August 2005.
Highest shallow dive into fire scored by Darren Taylor
The highest shallow dive into fire was from a height of 8 m (26 ft 3 in) into 25.4 cm (10 in) of water and was achieved by Darren Taylor (a.k.a. Professor Splash, USA) on the set of NBC's Show Stopping Sunday Special, in Los Angeles, California, USA, on 21 June 2014.
Oldest diving suit
'The Old Gentleman of Raahe', at the Museum of Raahe, Raahe, Finland, is believed to be the oldest surviving diving suit in the world. Dating from sometime in the eighteenth century, it was donated to the museum by Captain Johan Leufstadius (1795-1867), a Finnish shipowner and mariner. A replica of the suit, made from stitched calfskin, was successfully tested in 1988.