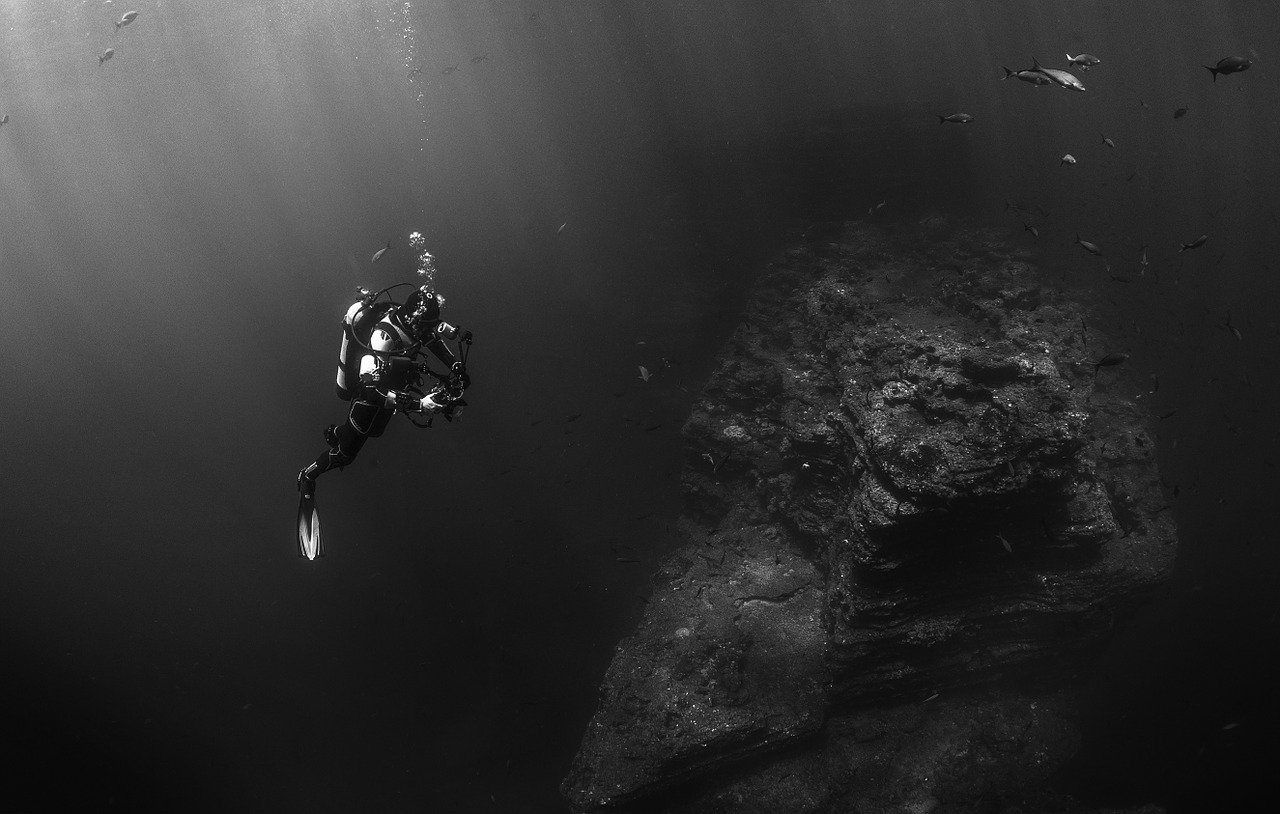 If you start diving and want to get your diving license, you will learn that there are diving rules to follow and to respect in order not to be in an emergency situation during a dive. The diving rules serve to minimize the risks that may arise during the dive.
It is also important to be mentally and physically in the best physical condition. When diving underwater, the body is exposed to enormous stress. Atmospheric pressure increases as you dive, so pressure compensation is absolutely necessary.
Check your diving equipment
Without proper diving equipment it is impossible for a human to stay underwater longer. If you have purchased new equipment, it is advisable to study it carefully before diving and verify its operation. In the water you have to react quickly to changing conditions without thinking too long, because the time factor during a dive plays an important role.
Important: a suitable wetsuit is required for each water temperature. Therefore, always be careful not to use inappropriate protective equipment. Also, the diving mask should not be too big or too small and should be prepared before diving to minimize lens fogging.
Sub rules: self-control and self-responsibility
One of the most important diving rules for diving is responsible behavior before and during the dive. It is taboo to take medications or be under the influence of alcohol before diving. If you do not follow these guidelines you risk endangering yourself and the safety of others.
If you are not physically fit or are even sick, then you shouldn't embark on a planned dive. In the water the physical effort is enormous, so the best physical shape is required.
If you dive, avoid touching the underwater fauna and flora. The underwater world reacts very sensitively to external influences. In addition, underwater plants are sometimes very poisonous.
A touch can be painful or even fatal. Dives must always be done in company, never alone. Always perform a pressure compensation in time and do not stop breathing underwater, but always breathe evenly.
Before diving
Never dive alone: A dive should be done by at least two people. The mate or partner must be a reliable person to be able to rely on him in difficult situations.
Dive Planning: Thoroughly plan your dive in advance and follow it up. Selecting the right diving equipment. A mask and a wetsuit belong to the most important tools, so you must always adapt to the conditions.
Illness: Never dive with a cold or other illness. Even a mild cold can make clearing difficult.
Fitness: If you are tired or stressed, diving is not recommended. During the dive, maximum concentration is required, which is less if you are tired. Your fitness should also be elevated accordingly. Diving takes a lot of energy.
Medicines, alcohol, drugs – the same goes for driving a car. All medications, alcohol and drugs should be avoided altogether.
Nutrition: Drink plenty of fluids before diving to prevent the body from becoming dehydrated. It is also advisable to take easily digestible foods.
Buddy check: Before each dive, check your diving equipment with your partner.
Wetsuit: Do not wear your wetsuit long in advance in tropical countries, as this may overheat the body.
Diving rules during the dive
Pressure compensation: start pressure compensation promptly and preferably excess rather than insufficiency.
Underwater fauna: not touching the flora and fauna and leaving them alone, observing them, enjoying them and admiring them up close is the principle.
Buddy: Always keep your dive partner in sight and don't go alone.
Breathe: Breathe constantly and never hold your breath.
Scuba tank: always keep an eye on the instruments. Check the remaining air with a pressure gauge or dive computer and never breathe completely empty cylinder.
Limits: Never exceed your limits.
Safety stop: emerge slowly and do not forget the safety stop at a depth of 5 meters for at least 3 minutes.
After a dive
Flights: as most of the dive sites can only be reached by plane. The return flight can be made no earlier than 24-48 hours.
Care of diving equipment: after each dive the diving equipment needs proper maintenance (it must be thoroughly cleaned in order to reuse it. Wetsuits must be dried in the shade, not under the scorching sun).
Nausea: If you feel unwell after a dive or have a severe headache, you should see a doctor as soon as possible.
How To Set Up Diving Gear Like A Pro: